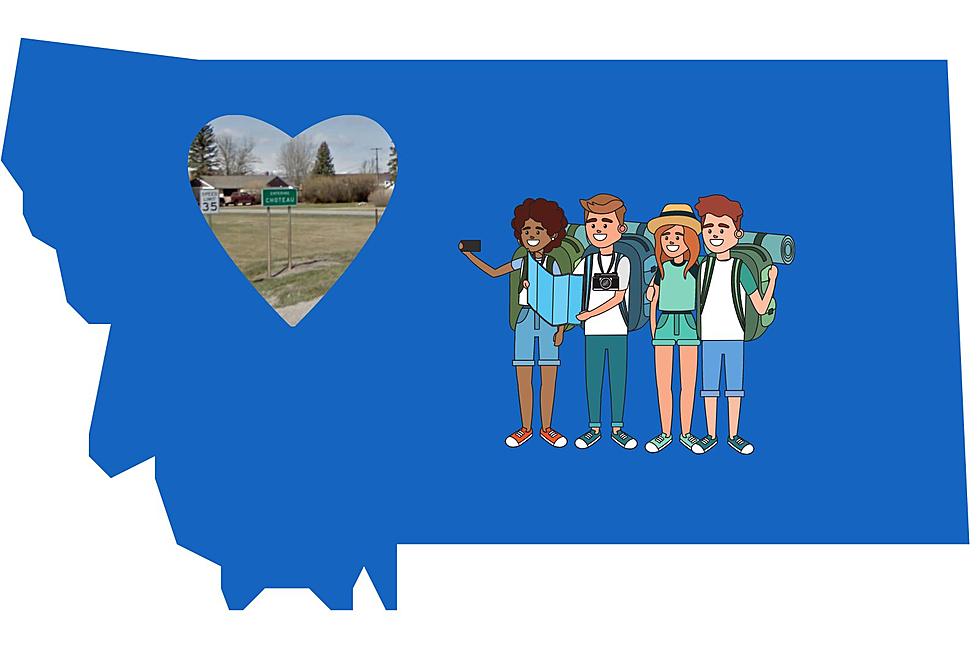 Welcome To Choteau, One Of The Hidden Gems Of Montana
Canva
There are a lot of small towns in Montana.  Few of them have the beauty and charm of the town of my birth, the place I have family buried and the hometown of my grandpa and dad's farm.  I'm talking about Choteau.
When you grow up somewhere, it's easy not to see how special it is that you call that home. I had such an amazing view of the Rockies from my bedroom window, and didn't even realize how priceless that was.  I could not WAIT to move "to a big town".  After all, the only small town radio station I knew of was in Shelby, and I did not want to live there.  There are pictures of the farm in the gallery.  I can't wait for you to see the home place.
It wasn't until I took my late husband to see the farm and Choteau, that I started to appreciate it.  Dave was so taken back by the beauty and charm of Choteau.  Looking at it now, that's pretty easy to do.  Choteau has so many trees, there's Spring Creek, a cute little park, and a cute really little park and cute homes, both old and new.  The courthouse really is my favorite of all the small Montana towns, and of course, the dinosaur museum.
If you're planning a trip to Glacier, I highly recommend you take the Choteau route and head to Glacier that way.  There is a great hotel to rest, the Stage Stop Inn, some really good restaurants like the Log Cabin and John Henry's and a really good convenience store.  Everything you need for a pit stop before Glacier Park.  You'll drive right through Choteau, keep on the road, go past Bynum and then Dupuyer and eventually end up in Browning.  I know it's not on the highway, but it's really a pretty straight shot with spectacular scenery.
Behold, the town of my birth.  The family farm photos are at the end.  I believe it's the Flower's Place now.
Choteau, Montana
A Tour of Choteau, Montana
Montana's scenery will leave you breathless.
Here's a photo collection of Montana's BEST views and terrain for you to enjoy