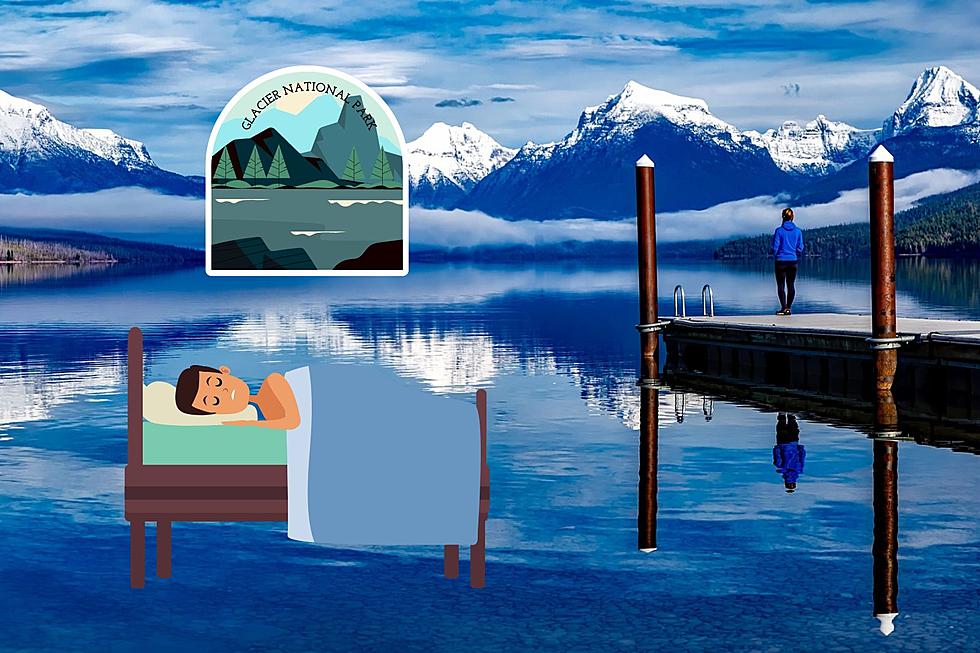 Discover the Magic of Glacier National Park In These Hotels
Canva
After an amazing day of discovering the beauty and splendor of Glacier National Park, you need a nice, safe, cozy place to lay your head to rest for the next day's adventure.
These are some of the best hotels to stay at while you are inside Glacier Park, the crown of the continent, according to The West is Big! Travel, their video is at the end of the article.
I got all hotel descriptions from Glacier National Park Lodges.  You can reserve rooms there, as well.
Lake McDonald Lodge
A national historic landmark, this Swiss chalet style lodge is on the west entrance of Glacier on the Going-to-the-Sun-Road.  It has 82 rooms and cabins and sits on the shores of Lake McDonald, the biggest lake in Glacier Park.
Swiftcurrent Motor Inn and Cabins
On the east side of Glacier, they feature 95 rustic cabins and motor inn rooms, and is one mile from the Many Glacier Hotel.
Many Glacier Hotel
On the shores of Swiftcurrent Lake, this is the biggest hotel in the Park.  The Many Glacier Hotel has 2 suites, 7 family rooms and 205 guest rooms and NO TV or air conditioning.
Apgar Village Lodge and Cabins
Built very close to the shores of Lake McDonald, the Apgar Village Lodge is about 2 miles inside of Glacier's west entrance.  They offer cabins with and without kitchens, but no AC or TV is available.
Rising Sun Lodge
This is on the Going-to-the-Sun-Road In Glacier featuring 72 rustic cabins and motor inns very close to St. Mary Lake.  It's just 12 miles to Logan Pass from here.
Village Inn Apgar
Built on the shores of Lake McDonald, about 2 miles inside of Glacier's west entrance.  Apgar has a lot of nice amenities and you can enjoy the biggest lake in Glacier.  They offer units will full kitchens, but no TV, AC or in-room telephones.
Glacier Park Lodge
On the East side of the Park you'll find Glacier Park Lodge, (The Big Tree Lodge), they offer a variety of rooms to suit your needs while exploring nature.  No TV is offered here.
No matter where you decide to stay in the park, you're sure to come back with a lifetime full of memories.
Don't Miss These Fun Stops On Your Montana Vacation
Awesome Montana "Tourist Traps"
This Family Friendly "Montana Town" Is Frozen In Time
One of the coolest places to check out in Montana is the "Old Montana" town of Nevada City. Located just on the other side of Virginia City, Nevada City is the perfect example of what life was like back during the gold rush in the 1800s.
With several different buildings to tour and friendly folks to guide you through your visit, as well as tell you the stories of the times, Nevada City is not only educational but fun for the whole family.