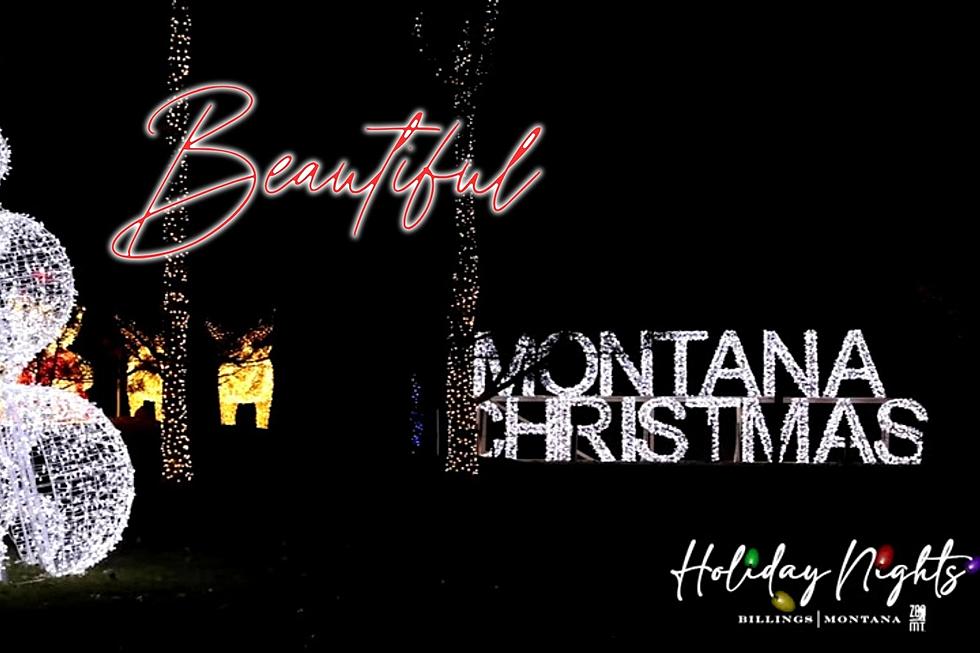 One Of The Best Christmas Light Displays In Montana? At The Zoo
Youtube//Holiday Nights at ZooMontana//Canva
Christmas in Montana is so close, I can almost taste it.
One of my favorite things to do is drive around and look at Christmas lights.  I don't know why, but it just fills me with happiness and the spirit of the Holidays.
When we lived in Oregon, there was a place close to home called Shore Acres.  Most of the year it's a flower garden and a great place to get a spectacular view of the ocean.  In the winter, they turn it into a beautiful Christmas wonderland of lights.
I found something like it in Montana.  If you're willing to drive a little bit, I found a heck of a Christmas light display.
This looks like such a neat holiday tradition in Billings.  Here's how it's described on the Zoo Montana web site:
Returning to Billings in 2023, a Christmas Holiday Lighting Experience that will enhance the joy and beauty of the seasons for you and your family, Nov. 24th through Jan. 1st at ZooMontana. 10+ million lights, large-scale displays, garland, and festive decor will transform the Zoo into a winter Christmas village for everyone to enjoy and celebrate the seasons!

 

So Much to Experience this Season!

2 new areas of the Zoo: Winter Wonderland & Christmas at the Farm
8 new large light displays from last year
Mrs. Claus' Crafts on Sundays
Theme Nights
Community Stage on Friday's & Saturday's
Light Show Map & Sticker Hunt
Five more S'mores tents with new locations
Two more community fire pits
Frosty the Snowman
An elf who wants to know your favorite color and more!
Tickets Can Be Purchased On Line:
Adult tickets: $20
Kids 4-12: $10
Family Package (2 adults/3 kids) $65
Adult Package: $70
Click here to go to get your tickets and to check the hours and dates of the display.
If you get to see this awesome display at the zoo, PLEASE, send a picture or two.  I'd LOVE to see it.
Holiday Nights at Zoo Montana, Billings
Holiday Nights at Zoo Montana, Billings
Gallery Credit: Tammie Toren
East Texas Drive-Thru Christmas Light Parks Mesmerize Families (2023)
Gather up the family and head to an East Texas Christmas light park to create some memories with the family.
Gallery Credit: Lucky Larry, Mix 93-1
See The Lights, Decorations and Beauty of Cape May at Christmas
Gallery Credit: Eddie Davis