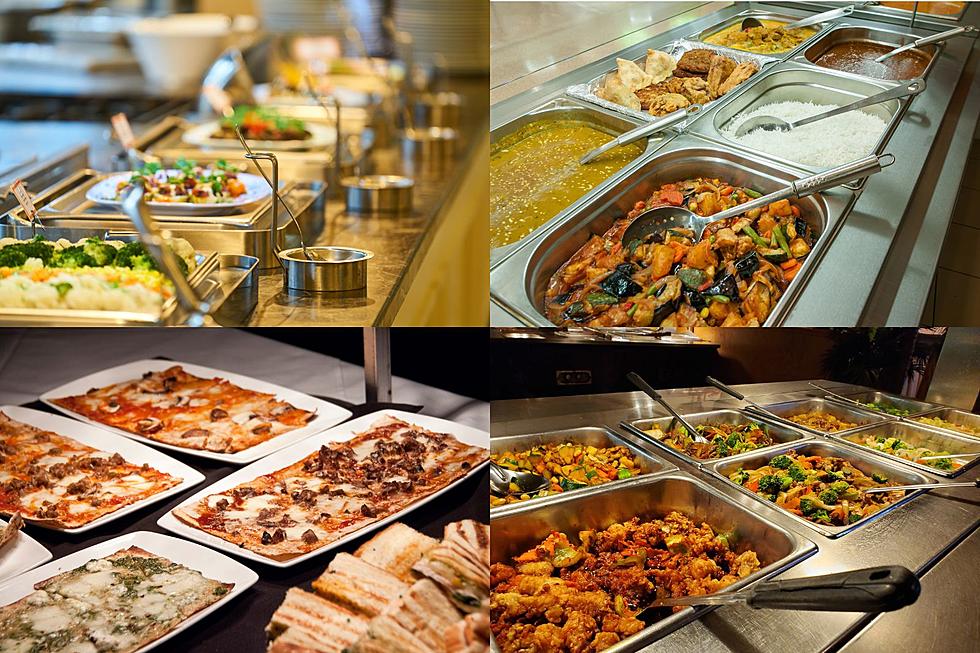 The Top Buffets in Montana for Delicious Eats
Canva
In his stand-up comedy special 23 Hours to Kill, Jerry Seinfeld doesn't seem to be much of a fan of buffets. He says "nobody would walk into a restaurant and say to the waiter 'I'll have a yogurt parfait, spare rip, meat pie, crab leg, 4 cookies and an egg-white omelette,'" and though he meant that as a roast, I think that joke actually captures the magic of what going to a buffet is. The way you can customize your meal is different than what you'd find as a combo at any restaurant, and there's something fun about letting your appetite decide what you're eating instead of text on a menu. Here's a some of the top buffets in Montana for delicious eats:
Soup and Such - Billings
Soup and Such's buffet is back according to their website, so that's another reason to be glad it's 2023 and not, say, 2020. Try their soup and salad combinations.
HuHot Mongolian Grill - Missoula
It's a fun process there, you put all the items and condiments you want into your bowl and then you give it to the chef who cooks it in front of you. Meats, noodles, asian-inspired sauces and more, check out their website for details.
Pakeezah Authentic Indian Restaurant - Bozeman
According to their website, their "goal is not just to serve you authentic Indian cuisine, but to also give you a total Indian culinary experience," so this could be a great option for some variety, particularly if you've been mostly eating hamburgers lately. Buffet during lunch hours only.
Pizza Ranch - Butte
Pizza, salad, chicken and more at this family-friendly restaurant. They even have an arcade for some games and prizes before or after your meal, details here.
Best Wok - Great Falls
A Chinese-food buffet— what's not to love? Rest assured there's pork, beef and chicken, but here's their website for the specifics.
10 Best Steakhouses in Montana
If you live in Montana, you have to love a good steak dinner now and then. Luckily, here in Montana, we have steakhouses that spread far and wide throughout the state. If you are traveling through Montana or vacationing around the state, give one of these places a try.
Every Montana Restaurant That Has Been Featured on Food Network
It's always awesome to see something from your hometown or state on TV. When Food Network comes to town, Montanans are ready. These restaurants have been featured.