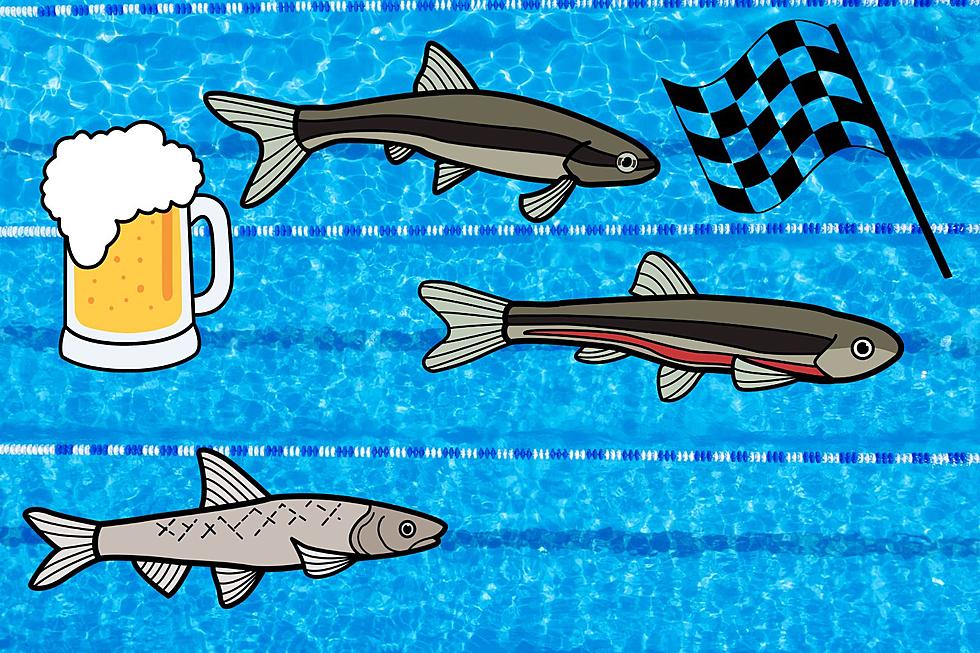 This Bizarre Montana Bar Game Could 'Reel In' Some Big Time Money
canva.com
Let's face it, winter can be kind of dull. With the short days and long nights, we typically find ourselves doing a whole lot of nothing. Thankfully, Montana has plenty of winter fun to be had. One of my favorite winter activities is ice fishing. As soon as the water gets hard enough to walk on. You will find me poking holes in it. Granted it can be a little cold sitting on the ice all day. But, with the right gear, it is comfortable. And a great way to spend a winter day outdoors.
Sometimes fishing can be a little slow, which gives you plenty of time to think up really silly ideas. Ideas like the annual "Maggot Races" in the small town of Checkerboard, MT. These races have been going on for over a decade now and were inspired by a group of ice fishermen who had a slow day on the lake.
What is a "Maggot Race"?
All they had to show for it was the leftover maggots that they used for bait. They thought it would be a great idea to take a shot glass and flip it over onto a piece of white paper. They traced a circle in the center of the paper, using the rim of the shot glass. They then drew a large circle on the outer edges of the paper. Each ice fisherman would then dig out a "thoroughbred" maggot from their bait can and color it with a washable marker. The different colored maggots would then go into the shot glass. After a quick shake, to stir things up, the glass would be flipped upside down on the center ring. After a minute, they would raise the glass and cheer as their maggots slowly squirm to the edge of the paper. It is one of the most heated races you will ever witness. I'm surprised it isn't featured on ESPN, to be honest.
A similar ice fishing-inspired race is taking place this Saturday night in Stevensville, using another popular bait for ice fishing: live minnows.
The Lonesome Dove bar in Stevensville is hosting another round of "Minnow Races." And you don't have to be a fisherman or have your own bait to participate. Minnows will be provided.
How it works:
Race lanes will be set up inside the bar, using 10ft pipes. The pipes will be cut in half and filled with a few inches of water. Racers will choose their thoroughbred minnow and face off in head-to-head races. The minnow must make its way down the entire 10ft pipe. The minnow "handler" can only use a straw to encourage the minnow to move by blowing bubbles in the water. The first minnow across the finish line wins.
Entry for Teams is $20 in advance (purchase at the Lonesome Dove) or $30 the day of the race.
100% cash payout
Doors are at 7 PM. Racing starts at 8 PM this Saturday, February 25th
If that doesn't sound like some whacky Montana winter fun. I don't know what is.
Can't make it this weekend? No problem. The Lonesome Dove in Stevesville is planning on hosting multiple races over the next few months. Giving you more chances to participate in this bizarre Montana sport.
You Know You're a Montanan If You Can End These With 'In the Woods'
Here's a fun way to see if you're a "true" Montanan. If you can end any of these phrases with "in the woods" and it applies to you, you might be a Montanan. Enjoy.
Have You Seen Missoula's Utility Boxes? Here are 21 of Them
Missoula's Traffic Light Box Art