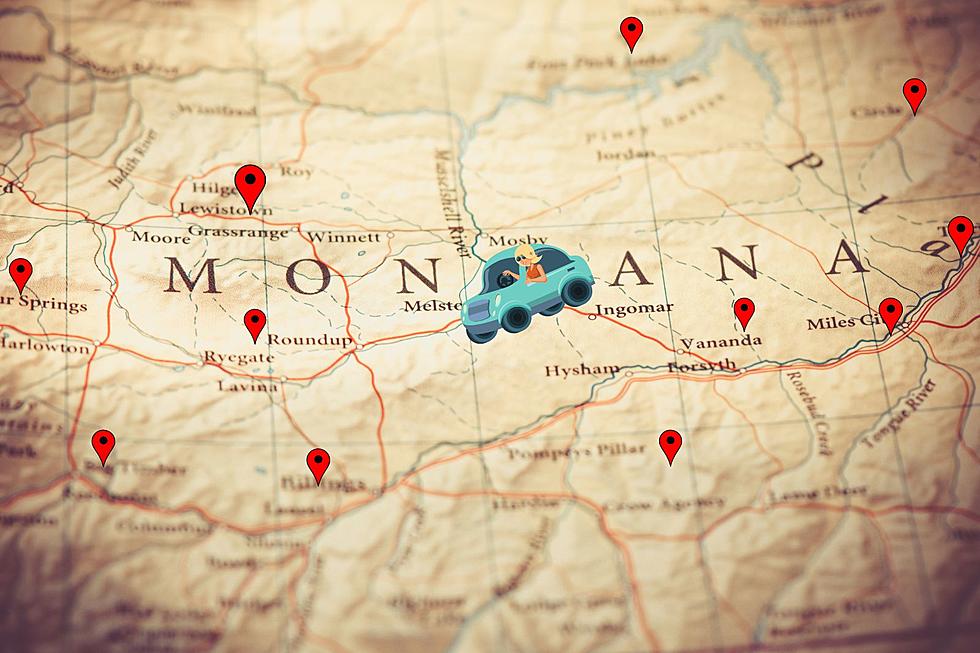 12 Must Stop Sweet Spots In Montana. Road Trip? Yes Please!
Canva
If you are a fan of sweets and Montana, this is a list you will love! We asked our listeners to let us know what the best sweet spots in Montana were and what were their favorites, and like our listeners always do, they totally came through!
I don't want to play favorites because there are so many I still need to try, but here are the Top 12 Favorite Sweets/Sweet Spots in Montana.
Favorite Sweets:
Wilcoxson's Huckleberry Ice Cream. This is one of my top favorite sweets. It is creamy and the huckleberry chucks are to die for. You can get it at our local grocery stores and some of our restaurants. Trust me, you will NOT be disappointed!
Huckleberry Bear Claw. I have yet to try this...but HELLO Heaven!
Flowerless Chocolate Torte. This one is Derek from the XL Country Morning Show's Favorite. My mother is also a huge fan!
Cinnamon/Carmel Rolls. This tops my list! Whether they are small bite-size rolls or one's the size of your face, I am not going to be sharing anytime soon. Sorry, not sorry!
Butterscotch Cornbread. This sounds absolutely amazing! Homemade or shop-bought, I'm guessing there are not too many people that would say no to a slice.
Favorite Sweet Spots:
Sophie's Bakery, Cafe, and Espresso (Manhattan)
Montana Pie Company (numerous locations)
Iron Horse Cafe and Pie Shop (Bozeman) Voted Bozeman's 2023 People's Choice
The Shoppe Pastry and Coffee House (Three Forks)
Philipsburg Creamery (Philipsburg)
Rise and Shine Cafe (Belgrade)
There are so many to list, I am sure we could keep adding to this list easily. You can add more of your favorites to our FACEBOOK Page. We can't wait to see what else is on the must-indulge list.
Four Hot Springs That Are Super Close to Bozeman
Looking for a great relaxing getaway? Here are a few hot springs to check out in the Bozeman area.
Montana's Museum Of The Rockies Is For Everyone! Check It Out
Museum of the Rockies
is nestled right next to Bobcat Stadium in Bozeman. The Museum is part of the
American Alliance of Museums
, which means that the Museum of the Rockies is one of the 1,095 museums to hold this distinction. With over 33,000 museums nationwide, this is quite an accomplishment.
The Museum of the Rockies is also part of the
Montana Dinosaur Trail
. What is that? It is a trail that runs through the state of Montana and has 14 locations. Each location will get you just a little closer to the history and knowledge of Dinosaurs.
Museum of the Rockies has current and rotating exhibits. Currently, (December 2021) here are some of my favorites that are on display:
Siebel Dinosaur Complex
,
Welcome to Yellowstone Country
, which digs into the history of Montana,
Enduring Peoples Exhibit
, highlighting the American Indians of Montana, and the
Paugh Exhibit
, illuminating the stories that connect us with the Northern Colorado Rockies. You can see all the exhibits
here
to make planning your trip easier.
Museum of the Rockies is an independent 501 Non-Profit here in Bozeman. With that being said, they hold some of the most exquisite
benefits throughout the year.
This gives the museum the opportunity to continue to be a highlight for the city of Bozeman. Another way to continue the success of the Museum of the Rockies is to
become a member.
If you are considering donating to the Museum of the Rockies, you can check it out
here
and decide which program works best for you. Help Bozeman keep this amazing learning tool open and available to everyone. Enjoy your time at the
Museum of the Rockies
.