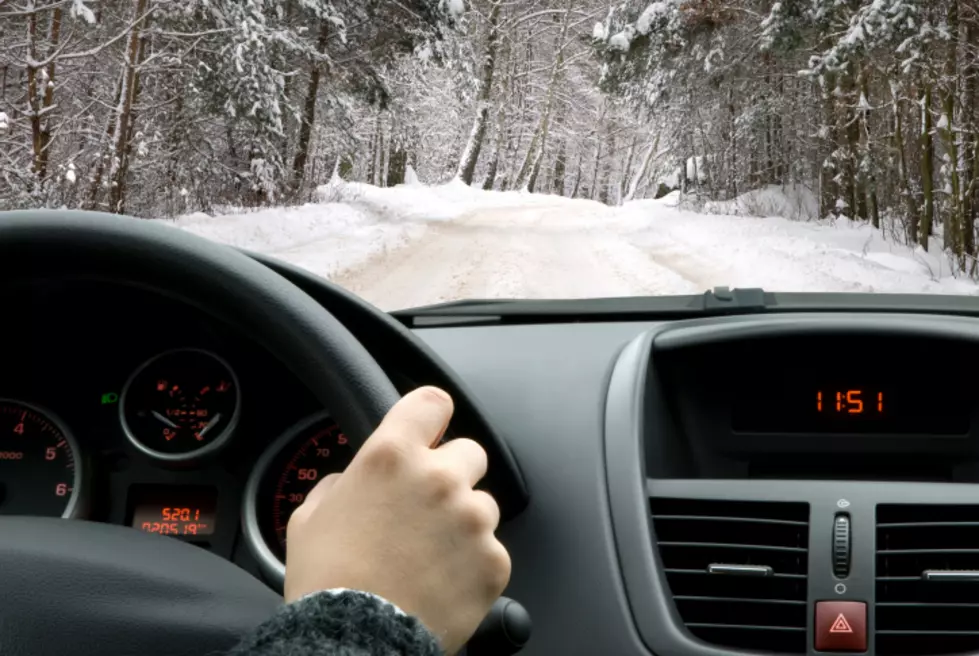 How to Safely Navigate Through The Treasure State During Winter
Iwona Grodzka
Searching around the Montana subreddit, I saw that people are looking for advice on how to drive and what do expect crossing Montana in the winter. There was a question posed on what roads to take, what hotels to stay at, and what equipment to keep in the back for any scenario. To a regular Montanan, this SHOULD be a no-brainer, but for others or the unprepared, it could get a little dicey at points. I found some of the best suggestions I feel, some would need crossing Montana in the winter months. This especially counts driving over the mountain passes. You can view the original post here from Reddit.
Driving in a Storm.
Driving during a storm is always a gamble in Montana. More times than not you are driving along side an 18 wheeler. There's snow, dirt and visibility is very low. My driving instructor said something that stays with me. "Stay out of from the wolf-pack". Which means avoid being in clusters of traffic. Drive at a good comfortable speed and arrive alive. Snow pack on the highway can look deceiving, ruts can slide you off track. Keep on level ground. In a storm, it's best to let the plows run through before you drive.
Driving at night.
Driving at night is a different beast, especially in the winter. The sun melts snow in the daytime and black ice forms and is hard to see at night. If you can get a place to stay for the night, start fresh in the morning.

Be Prepared.
Keep blankets, handwarmers, hats, gloves, a flashlight and a camp shovel in the back of the car. It's super important to be prepared in a Montana winter on the road just in case something happens like being stuck in a drift. Stay warm, alert and awake. The shovel can be a good tool for digging the car out and keeping the tail pipe clear from debris. Snacks are always a good thing to have as well.

There's other things like crime that are a factor just like everywhere else. Just keep your belongings discreet and out of site.
Stay safe, stay smart, and your scenic drive through Montana will be very friendly and enjoyable.
Do you have any tips for driving through The Treasure State? leave comments on our social media.
Made in Montana gift ideas
No matter the reason or the season Made in Montana products make the perfect gift
Montana's smallest places
Can you call them town? From high to low, least populated MT towns.