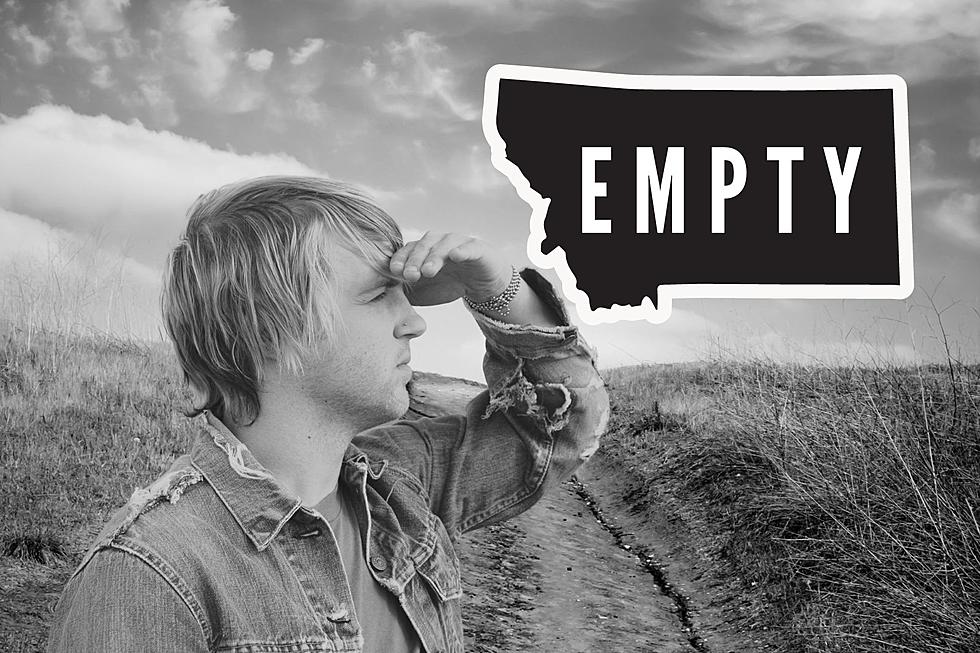 This Unusual Montana County Is Top 10 For Least Populated In America
Canva
What Is Montana's Least Populated County?
It's no surprise that a state that ranks as the fourth largest state by area, and is the eight least populated is going to have some pretty "empty" counties.
In fact Montana is the third least densely populated state in America which means if you want to get away from people, there is plenty of places to do it here.
The website World Atlas has taken the census data from 2020 and compiled a list of the least populated counties in America, which finds Montana's newest county ranked in the top 10.
Formed in 1925 after being split from Fergus County into it's own separate entity by the state legislature, it became the 56th and last county to be organized in Montana.
KEEP SCROLLING TO SEE THE MOST RURAL COUNTIES IN MONTANA 👇
Petroleum County, Montana
Home to just 487 people, with almost half living in the county seat of Winnett, this is Montana's least populated county.
Here's what World Atlas has to say about Petroleum County,
Out of Montana's 56 counties, Petroleum is the fifteenth smallest. It is also the seventh least populated in the entire United States at 487 residents. It was first established in 1925, although the land originally belonged to various indigenous tribes. Today, approximately 98.8 percent of its population is white. Similar to other counties on this list, oil and cattle raising are its primary industries.
If you're wondering about the rest of the top 10 here there along with their population.
Kalawao County, Hawaii: Population 86
Loving County, Texas: Population 169
King County, Texas: Population 272
Kenedy County, Texas: Population 404
Arthur County, Nebraska: Population 463
Blaine County, Nebraska: Population 465
Petroleum County, Montana: 487
McPherson County, Nebraska: Population 494
Yakutat Borough, Alaska: Population 579
Grant County, Nebraska: Population 623
These 10 Counties Are Easily The Most Rural In All Of Montana
Thanks to
Stacker.com
we're able to rank the top 10 most rural counties in Montana. All statistics credited to Stacker.
Gallery Credit: Nick Northern
LOOK: These 15 Montana Counties Have The Highest Home Prices For Fall 2023
According to the
Montana Department of Revenue
these 15 counties have the highest median home prices. Check out the list of counties and also the largest and/or most expensive home in said county from
Realtor.com
.
Gallery Credit: Nick Northern
KEEP READING: See The Ranking Of Montana Counties By Rare Bigfoot Sightings
Montana counties ranked by their Bigfoot sightings according to the
BFRO
Gallery Credit: Nick Northern