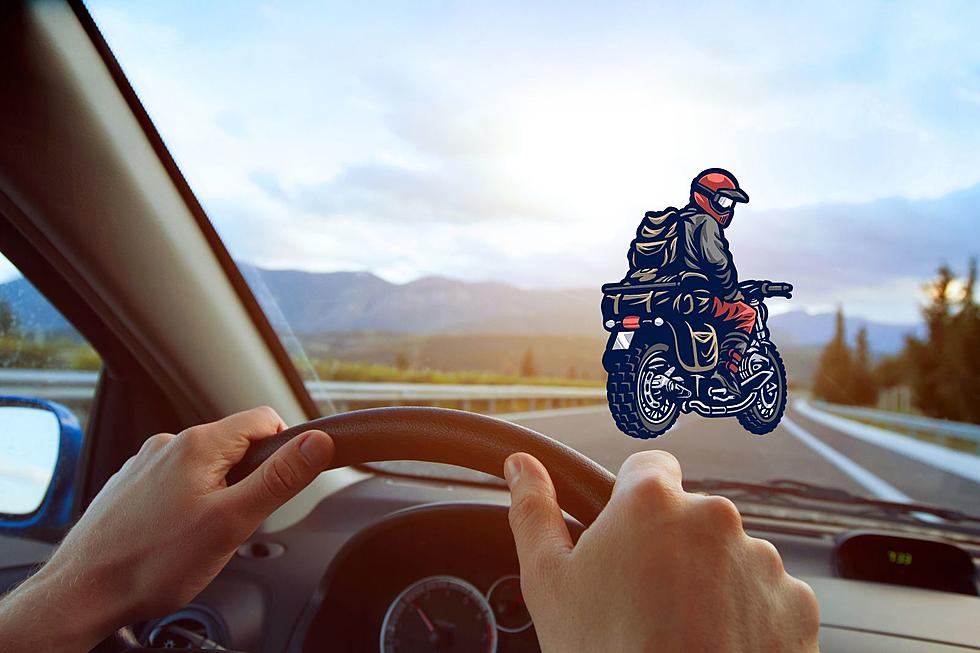 Spring Driving Tips and Reminders for Montana
Canva
When you think of hard driving in Montana, you think of winter days. Blizzards and icey roads can be difficult to navigate for sure, however driving in Montana's warmer months offers its own set of challenges to overcome. When warm weather hits, there's occurrences on the road that you don't see much of or any at all from November to around mid March. If we take a moment to consider what driving will be like through summer, it'll be less of a shock when the changes start coming. Here's some driving tips and reminders for spring in Montana:
Motorcycles
Remember these contraptions? I'm sure the memory will come flooding back when you hear the roar of their exhausts coming from 200 miles away. According to Enjuris, a website that helps connect people with personal-injury lawyers, in 2021 Montana legalized lane splitting for motorcycles under some conditions. I'd list what all those conditions are, but we both know people aren't going to actually abide by the exact perimeters so I won't bother. The point is, you shouldn't be alarmed when a motorcyclist passes you in traffic. I'll also remind you that motorcycles can stop a lot faster than a car, so give them a lot more room than you normally would.
Bicycles
Don't you love bicyclists and their cute lil spandex outfits? Of course, because no one ever complains about them even when they're slowing everyone down or breaking traffic laws. Keep in mind you won't just see them in the bike lane, they'll be on the regular roads as well. And don't be surprised when they run stop signs either, in fact it's safe to assume they will at any given intersection.
Pedestrians
Whether legally true or not, operate with the attitude that pedestrians always have the right of way. I recommend taking it slow in areas with lots of people around, as they might pop out from between cars or from alleyways. Also look out for people standing near crosswalks waiting for cars to slow down before walking. It can be tedious waiting for someone to cross the road, but for the sake of decency, let them pass— and without cussing at them either.
The Funniest Bumper Stickers & Vanity Plates Our Fans Have Seen in Montana
Station listeners, readers, and Facebook followers sent in the funniest phrases or photos they've seen on bumper stickers and vanity plates across Montana. Take a look at a few of them below. (Warning: Some graphic and inappropriate humor included)
10 of the most BIZARRE laws found in Montana
Montana is no stranger to crazy laws, here are 10 of the most bizarre ones on the books.