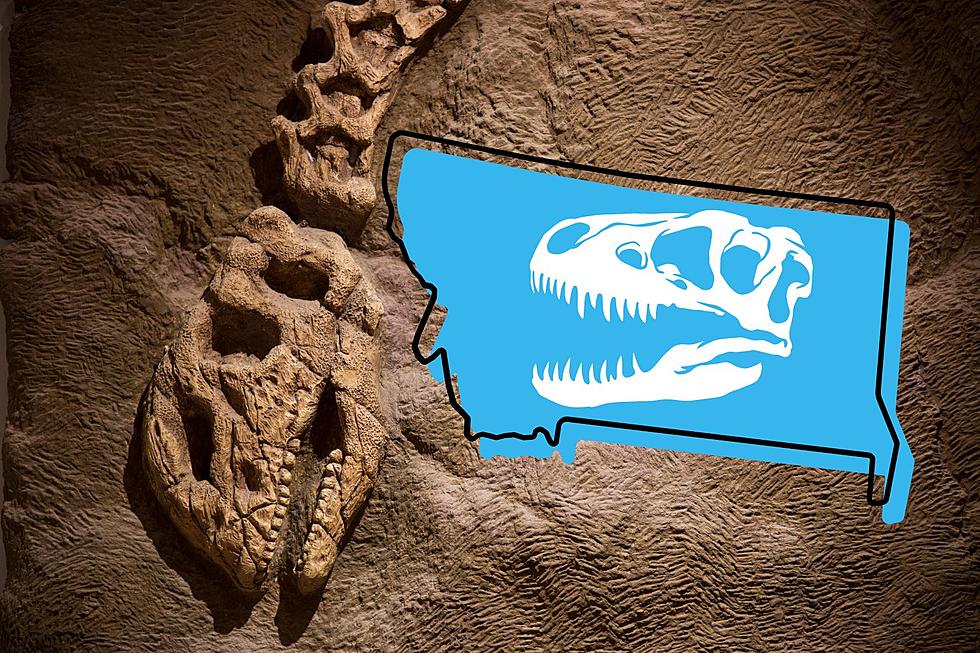 The Best 4 Places To Dig For Fossils In Montana
Canva
Fossil Hunting In Montana
Recently Big Billy wrote an article about the absurd amount of dinosaur fossils that have been found in Montana.
RELATED: Montana Is Top 3 In Dinosaur Fossil Discovery
So, with that many dinosaur bones just laying about in Montana you may be interested and excited about finding your own.
Well not everyone is going to be as lucky as Kathy Wankel.
For those unfamiliar with her, she and her family were boating at the Fort Peck Reservoir when they found a bone sticking out of the ground. That bone in turn became part of the Wankel T. Rex, which at the time of its discovery was the biggest and most complete T. Rex fossil ever found.
Where To Go To Find Dinosaur Fossils In Montana?
While you're find might not be a big as Kathy's you can still experience some great places to go fossil hunting in Montana.
There are a few things you should consider before you set out on your fossil hunting expedition
Research Knowing the area you are about to go to and what type of fossils to look for can make for greater success in your hunt.
Permission You might need to get permission before you start hunting for fossils.
Tools Make sure you are well prepared by bring the necessary items and tools needed for your hunt.
Safety Knowing the terrain and what wildlife are in the area you plan to hunt can keep you safe. Also let people know where you will be in case of emergency.
Collection Make sure you know the rules surrounding ownership of the fossils you hunt, as you might not be able to keep what you find.
Preparation Fossils are very fragile and proper care and cleaning can damage your finds. Joining clubs and asking questions can help keep your treasures valuable.
The Best 4 Places To Dig For Fossils In Montana
Thanks to
Discovering Montana
here are the 4 best places for you to go fossil hunting in Montana
KEEP READING: Do You Know The State Fossil Along With These 9 Other State Symbols?
Do you bleed the 406? Show off your Montana knowledge by taking our quiz.
LOOK: 15 Funny Montana City Names You'll Love
Most people will laugh at Butte when it comes to funny named cities in Montana, but we think these are just as funny.