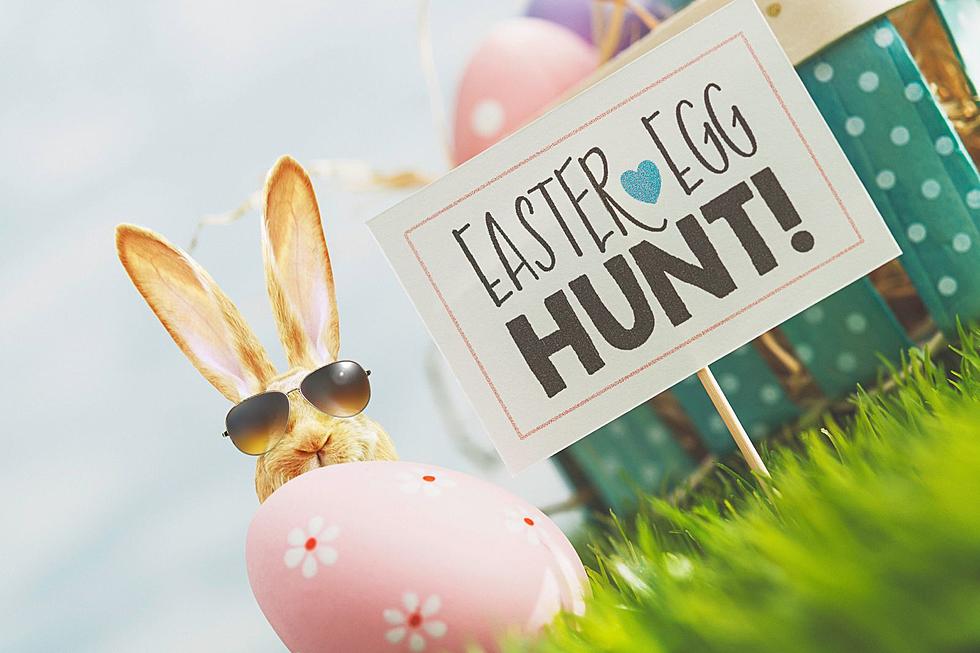 See Pictures Of The Fantastic City Of Great Falls Easter Egg Hunt
Canva
It was another successful Easter Egg Hunt again this year with the City of Great Falls Park and Recreation Department. We had great weather for the kids to scramble and collect the thousands of eggs spread across Gibson Park.
A big thanks to the Park and Recreation Department of Great Falls for putting on the Easter Egg Hunt. Also thank you to the Cascade FFA kids who were responsible for the stuffing all the thousands of eggs.  And finally a BIG thank you to Jimmy and Debbie Filipowicz with Steel Etc. who thanks to their generous donation has ensured that the city egg hunt has continued on for all the kids in Great Falls and surrounding communities.
Keep scrolling to see photos from the City of Great Falls Easter Egg Hunt 👇
If you've never gone to the Egg Hunt, it is quite the sight. Once we turn them loose, hundreds of kids run all over Gibson Park to grab the thousands of eggs scattered all over Gibson Park. Those eggs disappear into baskets in just seconds, it's over almost as soon as it starts.
Those eggs hold special goodies inside them. Some eggs are stuffed with candy, some with some money, and some others with prize slips. The prizes range from board games, play-doh, squirt guns, puzzles along with plenty more.
All in all we here at Townsquare Media are proud to once again be involved with the Easter Egg hunt year after year.  Happy Easter from us all and we look forward to seeing you next year!
Keep scrolling to see photos from the City of Great Falls Easter Egg Hunt 👇
Pictures Of The Fantastic City Of Great Falls Easter Egg Hunt
Great weather made this year's city of Great Falls Easter Egg Hunt a huge success. Check out some of the sights in our photo gallery here.