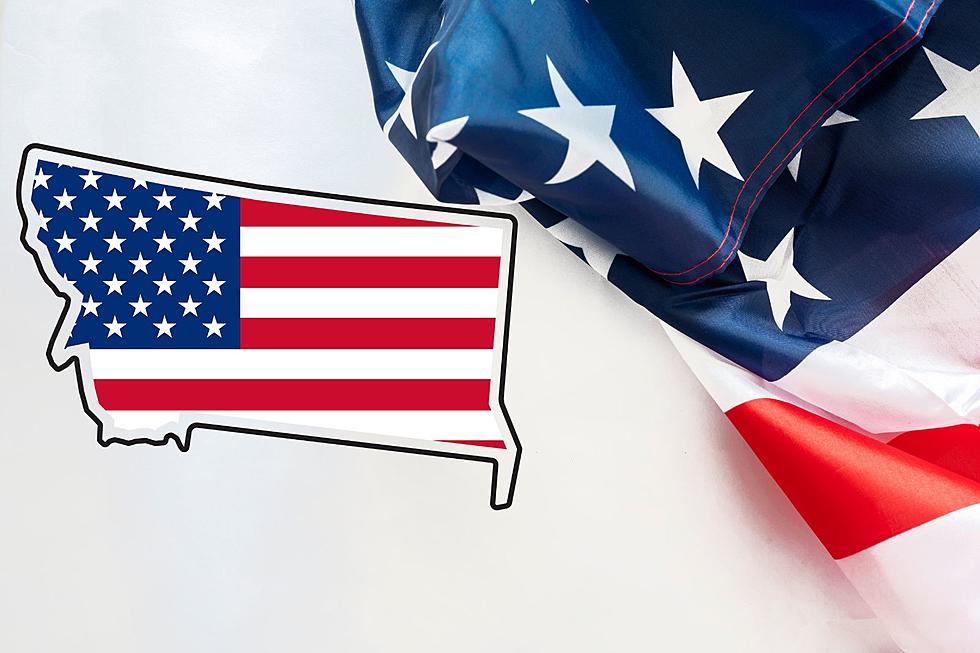 Most Patriotic States In America? Is Montana The Best?
Canva
Is Montana the most patriotic state?
Live in Montana long enough and you realize that Montana residents are pretty proud of their state.
406 isn't just the area code for Montana, it's a point of pride. We wear it on our clothes and tattoo it on our bodies to let everyone know where we're from.
As proud of Montana it's residents are, that's nothing compared to how much pride we have for our country.
But are we the MOST patriotic state in America?
The website WalletHub wanted to find what state in America could be considered the most patriotic.
Here is how they went about finding their answer,
To determine the most patriotic states, WalletHub compared the 50 states across two key dimensions, "Military Engagement" and "Civic Engagement."
So how did Montana fare with these metrics?
When it came to "Military Engagement" Montana ranked #22. However, Montana did rank #4 when it came to Veterans per Capita.
Montana's ranking for "Civic Engagement" was far higher as we came in at #3 for that metric.
Are Blue States or Red States more patriotic?
Before we give you the answer on if Montana is the MOST patriotic state, here's a stat that WalletHub found out that surprised me.
Blue States seem to be more patriotic than Red States, as more Blue States found themselves at the top of the rankings than Red States.
Maybe that stat surprised you too, but what shouldn't surprise you is where Montana ranked for the most patriotic states.
Montana is the second most patriotic state in America.
That's right Montana is #2 for most patriotic states in America.
That's something worth celebrating this Fourth of July!
KEEP READING: Montana Towns That Don't Disappoint On The 4th Of July Celebrations
If it seems like it's harder to find genuine 4th of July fireworks displays, rodeos, parades, and celebrations - it's because it is. Several Montana towns, however, keep their Independence Day events on point and will not disappoint.
LOOK: Top 20 Most Patriotic States In America
WalletHub released its list of the 2023's Most Patriotic States. Here are the Top 20.
KEEP READING: 4 Patriotic Cocktails That Are Perfect For Celebrating America
Nothing says 'Merica better than a red white and blue cocktail. Here are 4 of our favorite cocktail recipes.