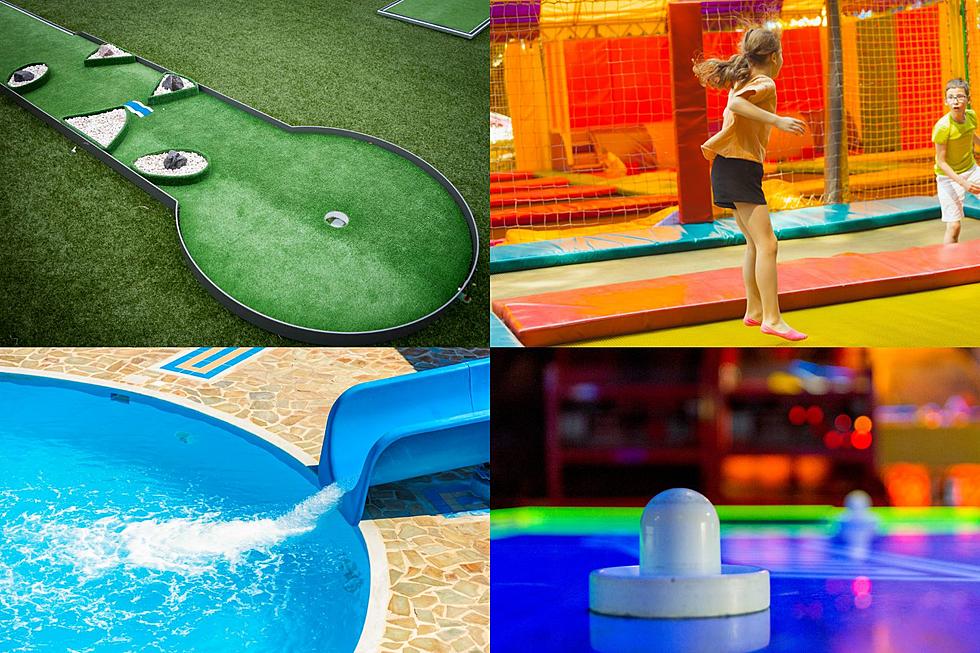 Kid-Friendly Entertainment Montana Needs More Of
Canva
It's not like there's nothing for kids to do in Montana, in fact it's a great state for kids when it comes to nature-based activities like fishing or skiing. I enjoyed hiking around and skipping rocks as a kid, and our lil Montanans often have options like those for how to spend an afternoon. Still, I think there's more demand for kid-friendly entertainment than there is supply, unfortunately. Here's some ideas for businesses that our kiddos would love:
Chuck E. Cheese
I loved these places as a kid, every time I sip a Pepsi I'm transported back there, waiting in line to play Ninja Turtles. There's a location in Billings, but it would be nice to have one in Western Montana too. Alternatively someone could open a place that's similar to a. Chuck E. Cheese, with an arcade, pizza and a ball pit.
Trampoline Parks
Luckily one is opening in Missoula soon, here's an article with details on that.
Indoor Waterparks
Try to be bored while going on a waterslide— you can't.
 Indoor Minigolf
I'm 31 but I insist I'm not too old for minigolf. If I win the lottery I'm turning Montana into the minigolf capital of the world.
Musical Theater
Not every kid will love playing sports, that was certainly my experience growing up. That's why I was so glad my parents signed me up to be in musicals. Kids can learn so much by being in a play, so this isn't just a form of entertainment, it's also a form of education and a tool for socialization.
The Funniest Bumper Stickers & Vanity Plates Our Fans Have Seen in Montana
Station listeners, readers, and Facebook followers sent in the funniest phrases or photos they've seen on bumper stickers and vanity plates across Montana. Take a look at a few of them below. (Warning: Some graphic and inappropriate humor included)
10 Unexpected Animals That You Might See In Montana
Montana is known for a vast array of wildlife, but there are also some animals that are rare to come across.