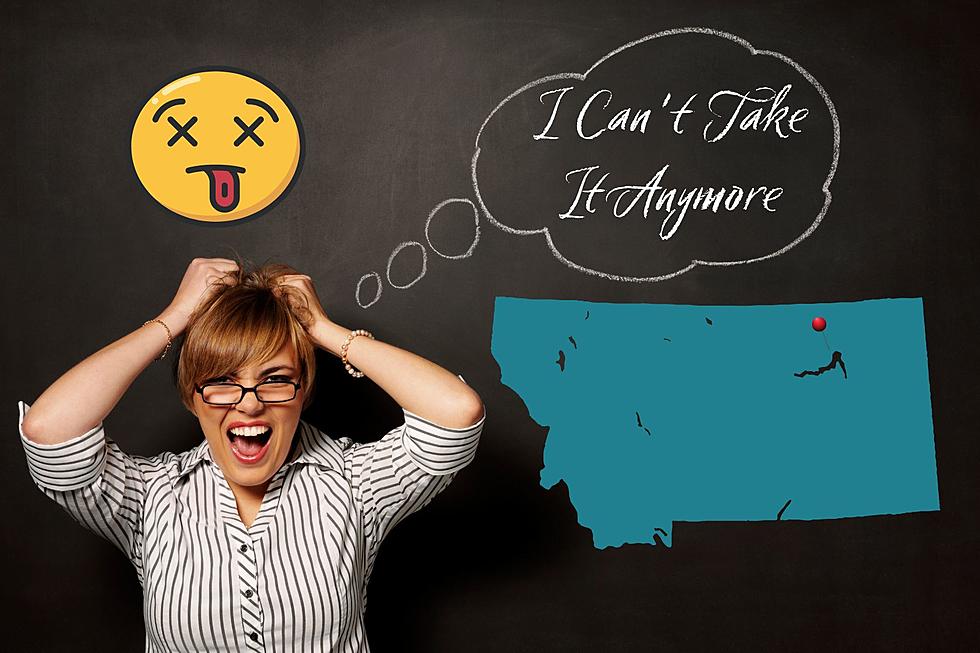 Want To Get Away? This Is Montana's Most Isolated Town.
Canva
As Montana continues to grow in size (2% over the last 10 years) you may find yourself saying "I just want to get away from everyone." Well you're in luck, as Montana is home to America's most isolated town.
Located about 1 hour south of the Canadian Border you'll find Glasgow, Montana. It's considered the most isolated town in all of the lower 48 states in America.  The nearest "city" is Billings and that is a 4 and a half hour drive.
Bismarck North Dakota to the east is over a 5 hour drive.
You may be wondering how did a town in Montana, located far from Scotland, get the name Glasgow? Rumor has it that a railway clerk spun a globe and stopped on Glasgow. Is it true, who knows? Does it make for a good story? Absolutely.
Just because Glasgow is the most isolated town in America does not mean you'll find nothing to entertain you. You'll find perhaps the oldest "Montana Bar" located there.
Read More: How many "Montana Bar" bars are there in Montana?
You can also eat at Eugene's Pizza, a place so loved by people, that they'll actually ship you a pizza to your door. Won't get that in a big city.
If you feel like getting out of town, you aren't too far from the Fort Peck Dam. The dam was part of the Public Works Administration Act signed by President Franklin D. Roosevelt. It was completed in 1933.  It is the largest hydraulically filled dam in the United States, and creates Fort Peck Lake, the fifth largest artificial lake in the U.S.
So if you're finding the big cities just too crowded Glasgow and their 3200 residents are waiting for you.
The Treasure State: 11 Fascinating Things You'll Find Hidden in Montana
Here are a few reasons why Montana is called the "Treasure State."
Keep Reading: These Are The Top 8 Cheapest Towns To Live In, In Montana
Have you been contemplating moving to Montana? Maybe you already live here and the town has gotten so expensive you are having to relocate by no fault of your own. The good news, you can stay in Montana by moving to one of the cheapest towns in Montana.