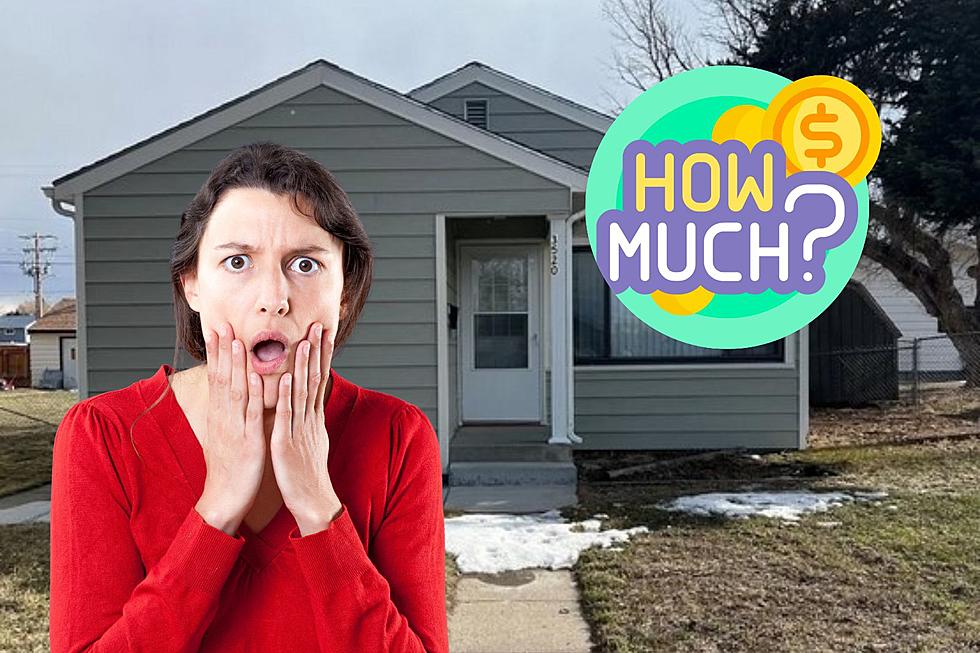 The Jaw-dropping Price Of This 693 Square Foot Great Falls Home
Lee Janetski with Russell Country Realty/Cavna
It's a sellers market right now for home owners, not just in Montana but also in Great Falls. Right now according to Realtor.com there are 624 houses and lots for sale in Great Falls, but this little 693 square foot house shocked me when looking at the price.
The median price of a home in Great Falls according to Rocket Homes is $295,837, and the house I'm about to show you does come in under that price, but when you figure in the price per square footage, it is shocking.
Now most realtors don't sell you a house based on price per square foot, but square footage is something I think most buyers think of when buying a house. Is there enough room for you and your family to live comfortably and not on top of each other.
That's why it is crazy to me that it's a better deal to buy this 2 million dollar house.
Which by the way, that house is now 1.7 million, so you get even more bang for buck. For this house you will be paying around $172 per square foot.
Then there is this 693 square foot house.
It's price is $229,000 which is around $66,000 less than the median asking price, so that's good.  But the price you pay per square foot for this house is $332, almost double that of the McMansion.
Now sure there are more people who are able to buy this $229,000 house than that $1.7 million dollar house, but it's absurd to me that you're paying that much for so little square footage.
But hey maybe you want to take a look inside and then judge for yourself. Perhaps you'll agree with me that it's nuts, or maybe you'll think I'm nuts. Either way see for yourself below.
The Jaw-dropping Price Of This 693 Square Foot Great Falls Home
The price you pay for square footage for this Great Falls house is disgusting compared to other homes.
KEEP READING: Take A Tour This Exquisite 1.7 Million Dollar House In Great Falls
If you have 1.7 million dollars just laying around you could own this home in Great Falls, MT