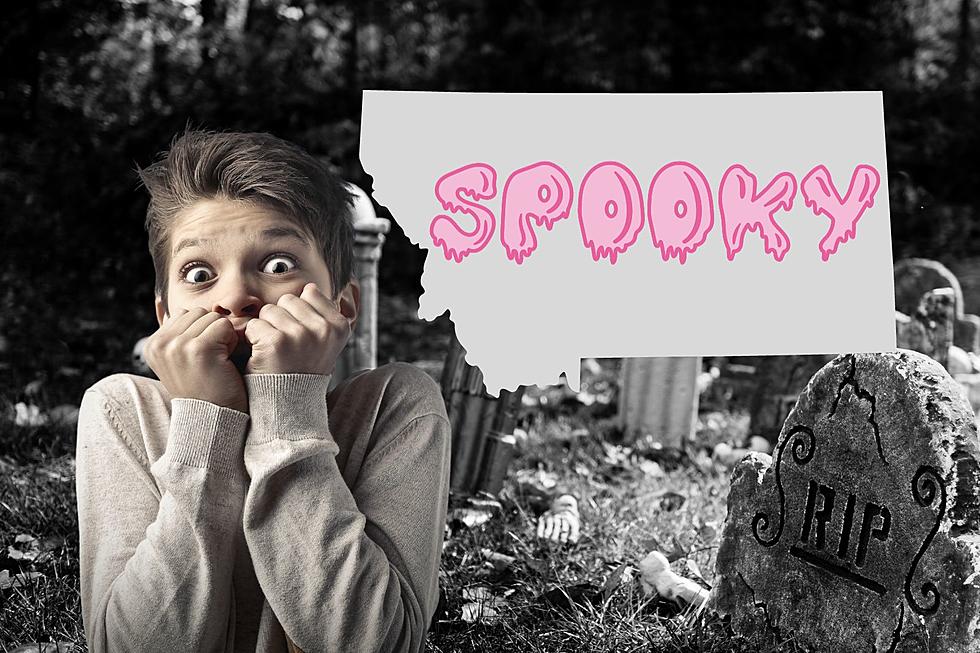 This Spooky Cemetery In Montana Is One Of The Scariest In America
Cavna
Where is the Spookiest Cemetery In Montana?
I love Halloween, mostly because I love fall weather, dressing up in costumes and eating candy.
As a kid, I wasn't all that fond of being scared, (it took me well into my teenage years to be able to watch horror movies) so the thought of spending anytime in a cemetery gives me the heebie jeebies.
If you are someone that when fall and Halloween rolls around all you can think of is ways to scare yourself and others, then perhaps visiting this spooky cemetery should be added to your fall to do list.
One would think that to be one of the scariest cemeteries in America it would perhaps be it's oldest.
I think the thing that frightens people so much about this cemetery is that almost nothing is known about it.
The website Cheapism picked each states scariest cemetery, stating,
Why pay admission to a haunted house to get spooked, when cemeteries and the paranormal seem to fit hand in glove, especially as Halloween approaches? In every state, there's a graveyard where visitors have seen, heard, or felt spirits or other unexplained phenomena — or fallen victim to some eerie stories and their own imaginations. Almost all these atmospheric, often beautiful cemeteries are free to enter.
So, what cemetery did they pick as the spookiest in Montana?
The Garnet Graveyard
The cemetery in Garnet is so small that just five miners are buried there. Little is known about them but their names and when they died. Their home is a ghost town abandoned in the mid-1950s. Visitors and a few volunteers keep the place alive and tell tales of paranormal activity.
To see more of this spooky ghost town check out the gallery below 👇
LOOK: Ten Haunted Montana Buildings
Take A Look: Ten Haunted Montana Buildings
Gallery Credit: Tammie Toren
KEEP READING: The Home of Peace Jewish Cemetery Is The Oldest And Still Active Cemetery In Montana
Built in 1867, The "Home of Peace Jewish Cemetery" is Montana's oldest and active cemetery. Thanks to
HelenaHistory.org
for the photos.
Gallery Credit: Nick Northern