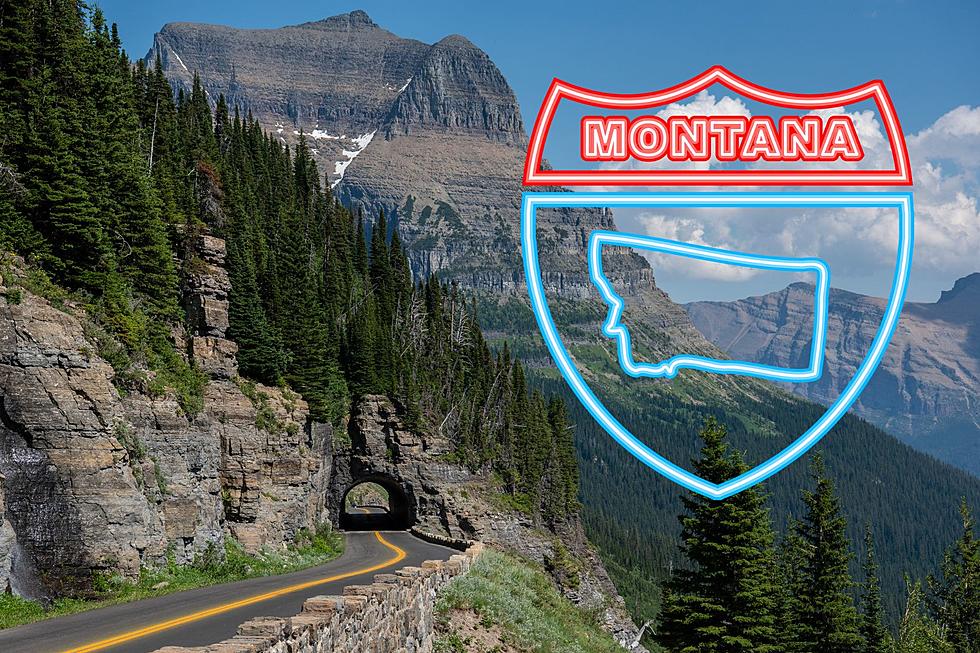 4 Great Reasons To Get Out And Drive In Montana
Canva
Montana has arguably the best drives in all of America.
People travel from all over the country and even out of the country just to drive our roads, especially ones like the "Going to the Sun Road."
When you live in a state that offers such great drives and views, you sometimes take it for granted or forgot to enjoy the journey.
So with that in mind here are 4 great reasons why you should get out and take a drive in Montana.
Montana's spectacular views
There are so many different views and landscapes to take in when driving under the Big Sky.
From the aforementioned "Going to the Sun Road" to the majestic Beartooth Highway are both well know drives.
But there are plenty of backcountry drives to enjoy as well, like the Bears Paw Mountains Backcountry Drive or the Crystal Lake Scenic Drive.
Get outdoors in Montana
Plenty of drives in Montana offer place to get out and stretch your legs. You'll find museums and historical markers all along the way no matter which direction you head out on your next road trip.
Uncover Hidden Gems
One way to learn about where you live is to travel. Just pick a direction and go. Sooner or later you'll come upon something will make the whole drive worth it. It could be a store, a restaurant or maybe a park. You don't know what's out there until you hit the road.
Relaxation
I love to drive. I get some snacks ready, make sure I've got good music and off I go. I find peace of mind cruising down the highway and finding new places to explore. It also helps to recharge your batteries after a long work week.
So take a moment and pull out a map, close your eyes and point to a location in Montana. Where ever your finger lands we hope you have safe travels.
LOOK: Why Not Take A Drive And See This Spooky Abandoned Town In Montana
St. Marie once had over 7,000 people living there. Today less than 500 remain in this all but abandoned town in Montana.
KEEP READING: Take A Drive To One Of The Top 10 Best Lakes In Montana
See What We Think Are The Top 10 Best Lakes In Montana
LOOK: Drive To Trout Creek. Home Of The Huckleberry Festival
Every year the tiny town of Trout Creek, Montana, with a population of less than 300, becomes the epicenter of all things huckleberry.