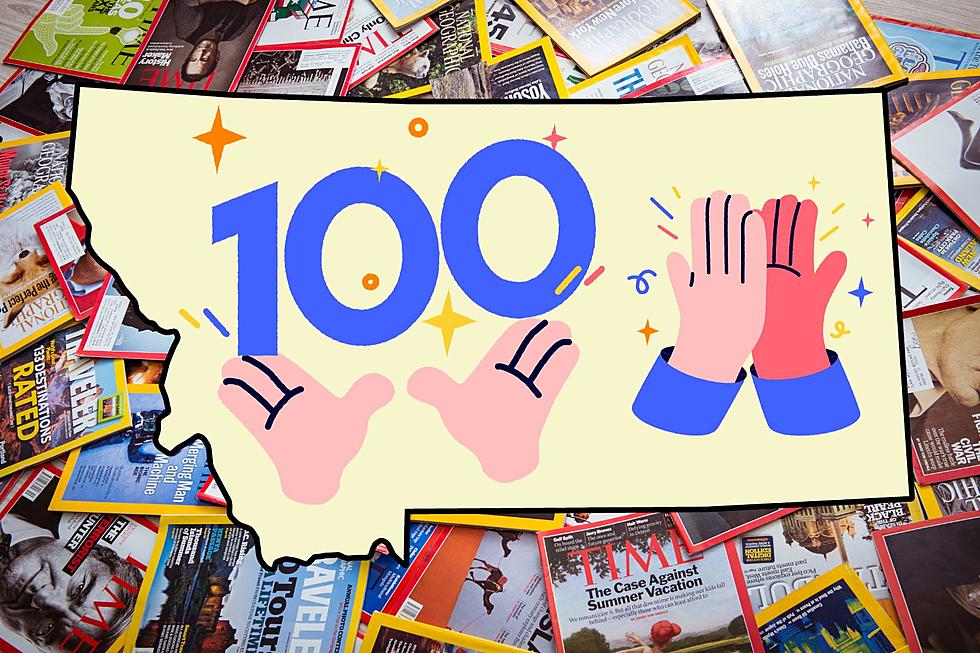 3 Remarkable Montanans Have Made The 'Time100 Next' List For 2023
Canva
Time Magazine Honors 3 Montanans On "Their Next 100" List
It's not often that Montana residents get the national spotlight on them, but recently 3 of our own find themselves there.
For their accomplishments they have been added to TIME Magazines "100 Next List" which highlights people who are "the emerging leaders from around the world who are shaping the future and defining the next generation of leadership."
Lily Gladstone
Lilly Gladstone who grew up in Browning and attended the University of Montana finds herself on the "Artists" section.
Emmy Nominated actor Riley Keough had this to say about Lily,
If you've seen Lily Gladstone's films, you know the magnetism and depth she conveys onscreen. In all of Lily's performances, she is able to bring a raw presence and incredible emotional honesty. It's hard to keep your eyes off of her. She is exhilarating to watch. Something so singular about Lily is she is an extremely trained performer and an extremely prepared performer, but is able to perform with the honesty and rawness of a first-time performer. I was lucky enough to act with Lily this year on a series. What I got to see was not only her talent, incredible work ethic, and intellect on set, but also her thoughtfulness, kindness, deep empathy, and elegance outside of work. She is a star onscreen and a real light in the world off-screen.
Rikki Held
Rikki Held was the lead plaintiff in the Held v. State of Montana case that argued their constitutional rights were violated, and she is part of the "Advocates" section.
TIME Editor Jeffery Kluger had this write up about Rikki,
Young people have spent their entire lives surrounded by the effects of climate change. That's why Rikki Held stepped forward to become the lead plaintiff in a lawsuit brought by Our Children's Trust—a not-for-profit law firm that specializes in environmental cases—suing the state of Montana for violating its own constitutional guarantee that it would provide citizens "a clean and healthful environment." The case, Held v. State of Montana, was the first constitutional and the first youth-led climate lawsuit to go to trial in the U.S., and it resulted in a historic ruling—one that could provide a road map for similar efforts. On Aug. 14, the Montana District Court sided with Held and her fellow young plaintiffs, ages 5 to Held's 22. It is now up to Montana's legislature to bring its laws in line with the state constitution. With the trial over, Held plans to pursue a graduate degree in climate or hydrology—and to continue her green activism going forward.
Zooey Zepher
Missoula Democratic Rep. Zooey Zephyr, the first openly transgender woman elected to the Montana Legislature, is part of the "Leaders" section.
TIME Reporter Sanya Mansoor said this about Zooey,
A record-breaking number of anti-LGBTQ+ bills made their way through state legislatures in 2023. In April, Montana state representative Zooey Zephyr called out one such bill that would restrict gender-affirming care in her state, saying that those who supported it would have "blood on your hands"—setting off a chain of events that would make her one of the anti-trans bills' most visible opponents coast to coast.
We couldn't be more excited to see what the future holds for all 3 these of these amazing Montanans.
LOOK: Highest-rated free things to do in Montana, according to Tripadvisor
Stacker
compiled a list of the highest rated free things to do in Montana from
Tripadvisor
.
The Richest Billionaire In Each State Ranked By Wealth
See the richest billionaire in each state. As of 2023 Alaska, Delaware and West Virginia are the only states without any billionaires. Net worth according to
Forbes
.
The Top 23 Most Dangerous Jobs In America for 2023
Thanks to
24/7 Wall St
here are the 23 most dangerous jobs in 2023.