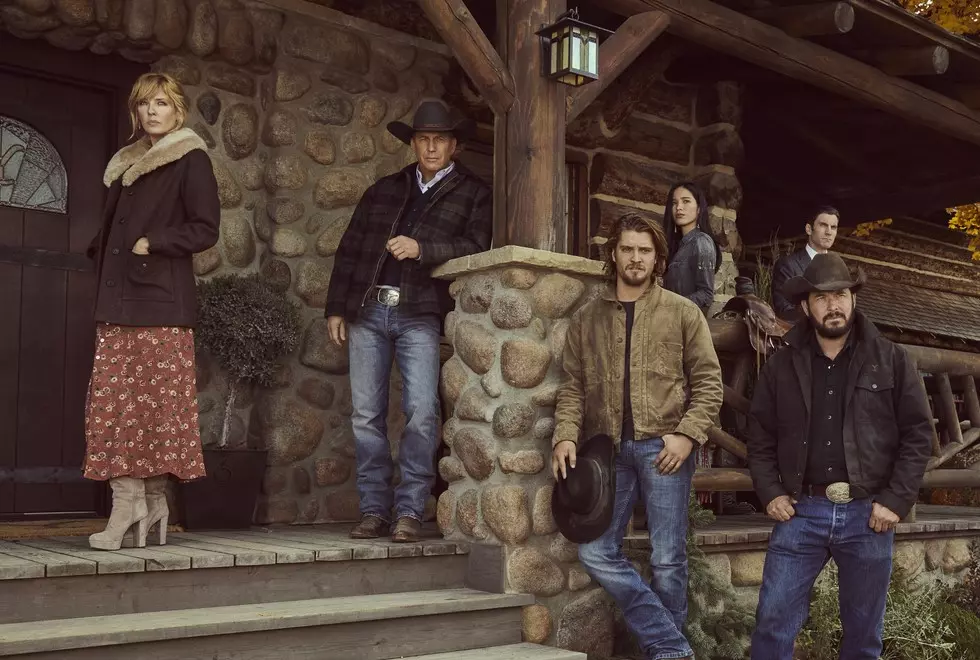 Yellowstone fashion how to look the part and where to buy it
Credit Paramount Network via IMDB
"Yellowstone" is popular, EXTREMELY popular. It has become a bit of a cultural phenomenon and has led lots of transplants to the Treasure State.
Despite it's popularity, the show has sparked hotly contested debates among Montanans. Some loving it for the drama, others despising it for the inauthentic portrayal of Montana and our lifestyle.
I broke down and watched Yellowstone. Is it good or is it bad?
Let us say though you love the show, you love the look of the characters, and you would like to add the style of the show to your wardrobe. That is where we come in with how to look the part of your favorite character and where to buy the outfits.
Some people may scoff at our gallery here and say it is playing dress up. I disagree, I think if it is one thing "Yellowstone" has gotten right, it is the outfits. Granted they are a little too "clean" sometimes, but that is just me being nit-picky.
Now some of these outfits are easy to put together. John Dutton, for example, you can find plenty of denim shirts and pants at almost any clothing store. Others, like when it comes to Beth's outfits, you might have to go online to find that right article of clothing or outfit.
No matter what character you identify with the most, be it John, Kacey, Beth, Jamie, Monica or Rip we have the clothing and outfits for you. So, check out the gallery below and before you know it, you will look like you just walked off the set of "Yellowstone."
Yellowstone fashion how to look the part and where to buy it
We've found the clothes to help you look like the Dutton's
See Inside 'Yellowstone' Star Ryan Bingham's Gorgeous $2.45 Million Estate
Yellowstone star and singer-songwriter Ryan Bingham has listed his 3-bedroom, 3.5-bathroom, 2,394-square-foot home in an exclusive area of Los Angeles for sale, and pictures show a beautiful, luxurious property that offers stunning mountain views.
PICTURES: See Inside 'Yellowstone' Star Hassie Harrison's Spectacular $2.7 Million Villa
Yellowstone star Hassie Harrison is selling her stunning villa in a private California canyon, and pictures show a rare property that's worth every penny of her nearly $2.7 million asking price.
Harrison's 3-bedroom, 3.5-bathroom, 2,579-square-foot home was built in 1958 and has since been updated into a Mediterranean-style villa.
The property is remarkably secluded, with just one small, private road leading to the gated front of the home. It opens onto soaring canyon views at the back of the property, and almost every interior room boasts stunning views out over the canyons, while the exterior boasts outdoor living spaces, a fireplace and more.
PICTURES: See Inside 'Yellowstone' Actor Barret Swatek's $100 Million Malibu Estate
Yellowstone actor Barret Swatek is selling her spectacular oceanfront estate in Malibu, and pictures show a bedazzling property that's one of the most upper-crust properties even in that illustrious zip code.
Swatek and her husband, former hedge fund manager Adam Weiss, are asking for just under $100 million for their 4-bedroom, 5.5-bathoom, 7,450-square-foot contemporary villa that sits directly beachside on the white sands of El Sol Beach, one of the most exclusive spots even according to Malibu standards.
PICTURES: See Inside 'Yellowstone' Star Hassie Harrison's Stunning $2.5 Million California Villa
Yellowstone star Hassie Harrison has purchased a $2.5 million home in the canyons outside of Los Angeles. Pictures of the 4-bedroom, 4-bathroom, 2,659-square-foot home show a Mediterranean-style villa that offers soaring views of the mountains from every angle.